by KOLEKTYW

List
Published

Aug 18, 2023 at 23:03
HOW TO INSTALL:
Install Stable Diffusion WebUI + ControlNET https://youtu.be/kqXpAKVQDNU
Install Asymmetric Tiling extension for WebUI https://github.com/tjm35/asymmetric-tiling-sd-webui
Download .bat or .sh file from Install Window on the right. Put it in your SD directory and run it.
HOW TO USE:
Set scene size and camera height in Scene tab.
Adjust terrain with sliders in Terrain tab. You can generate procedural terrain, upload custom heightmap or mix both.
Edit objects using in Objects tab. Click Open Editor to edit object mesh. Place objects on scene using slider. You can instance multiple objects in grid array and randomize them.
Adjust Stable Diffusion Settings in SD tab. Click Generate Skybox to run SD render. Download images to store them (they don't save automatically in SD outputs folder).
You can change Stable Diffusion checkpoint in WebUI.
Switch between 3D View and Skybox views to edit scene and preview render.
CREDITS:
Based on this patch: https://cables.gl/p/6If-sC thanks to tob_hab, Marfharf, Kirell and neight
More patches made by cables users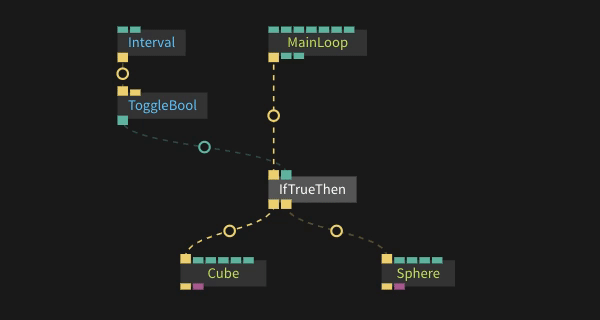 what is cables?
Cables is a tool for creating beautiful interactive content. With an easy to navigate interface and real time visuals, it allows for rapid prototyping and fast adjustments.
cables is free to use!
Register