by KOLEKTYW

List
Published

Dec 12, 2022 at 22:08
A Model Of Reality - Mesh Creator Challenge
https://meshmeshmesh.net/a-model-of-reality
This piece is a remix of "A Model Of Reality" by Max Cooper. I sampled original audio stems and used them to create randomized mixes. Each mix uses 3 random looped samples.
The abstract volumetric shapes are modelled by sound. Each of 3 samples is analyzed and its waveform controls the density of the pointcloud on X, Y and Z axis. The waveforms are multiplied and coloured using random color palettes.
The author retains all the copyright on this work, please contact the author before using or remixing this work.
More patches made by cables users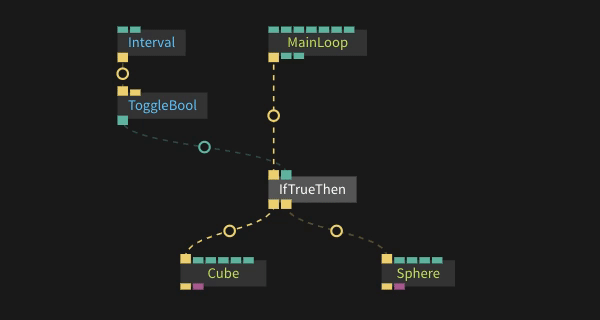 what is cables?
Cables is a tool for creating beautiful interactive content. With an easy to navigate interface and real time visuals, it allows for rapid prototyping and fast adjustments.
cables is free to use!
Register